" If you do not ask yourself what it is you know, you will go on listening to others and change will not come because you will not hear your own truth." -Saint Bartholomew
"Whose world is this?
(The world is yours, the world is yours)
It's mine, it's mine, it's mine
Whose world is this?" – From "The World is Yours" by Nas (Produced by Pete Rock)
The Sagittarius Woman
Who she is :
The mind expander. The eclectic visionary. The minister of whatever moves her spirit. The straight talker. The freedom seeker. The funny woman. The great debater. The experience hungry. The knowledge thirsty. Ms. or Mrs. International. The self-righteous hypocrite. The truth copyrighter. The flawed goody two shoes. The open-minded proselytizer.
Life tasks:
To craft the most enormous vision possible for her life. To educate. To Illuminate. To share ideas which provide others with a broader understanding of the world. To gain wisdom and understanding. To discover her personal "God" or "Gods" within.  To connect the dots of her life and create a workable life philosophy. To find meaning, significance and internal joy.
Where you can find her:
At the Cannes International Film Festival. Reading "Autobiography of a Yogi" or "Assata". Obtaining a graduate degree in Education, Anthropology or African-American Studies. At the New York Knicks Game. At the Jay -Z and Kanye West show, watching Anthony Bourdain's "The Layover". At a lecture on metaphysics. At a used bookstore. At church, mosque or temple. Shopping, adding to her eclectic wardrobe.
Her many faces:
The Professor. The Globetrotter. The Student. The Nomad. The Intellectual. The Preacher. The Prophet. The well-read Woman.
Victor Status:
A tour guide through the mental and physical realms. The woman that you want as a teammate in "taboo" , or as a traveling partner on any continent. A striking blend of intellect, insight and humor. Open to anything which will elevate her intuitive thought.
Victim Status:
Hypocrisy, Intolerance. Forces her views on others. Dogmatic. Unyielding in the face of new information. Ignores facts and important details, exaggerates emotions for effect, "right at all costs" syndrome.
Wardrobe:
Comfortable, bright and multi-colored with exotic flair.
Sexual style:
Exploratory, adventurous, uninhibited.
Ideal Relationship:
Full of laughter, mind blowing conversation, and international excursions. Simultaneously meeting her needs for intimacy and independence. Honest, straightforward communication.
Her Greatest Strength:
Enthusiasm
The moment you encounter a Sagittarius Woman, you will be catapulted into the wide open world of possibilities. In fact, if you converse with her long enough, you'll discover just how vast the world really is. You'll discuss places you've never been, but have always wanted to go: mentally, physically and spiritually.
The Archer Woman will be so filled with enthusiasm when you meet her that it will be hard to tell whether spring water, mocha latte or ciroc is in that cup she's carrying around. Whatever the case, you'll appreciate her for being disarmingly honest and providing a wide lens view of life's potential.
The word "enthusiasm" has it's origins in Greece. It means "to be filled with God". The roots being "en"(in) and "theos" (God). 
The interests and tastes of lady Sadge are so eclectic that you might find her in any number of places. Her philosophy centers around becoming involved in whatever is going to expand her horizons and provide her with a sense of meaning and significance.
One of the most impressive dimensions to the Sagittarian Woman's personality is her versatility.  Even if she doesn't have a crazily stamped out passport, her mind is traveling at 100 miles per hour and changing lanes. From music to art to politics to film to metaphysics to religion. Her Cerebral Cortex works out like an olympic champion, and if you're even going to have the slightest chance at capturing her attention, she expects you to keep up.
Ms. Sagittarius is confident, principled and filled with conviction. She'll debate you over Illmatic vs. Reasonable Doubt, Plessy vs. Ferguson and Roe vs. Wade all in the same conversation. Unless you're a listless deadbeat, there's absolutely no way you can't emerge from this Woman's presence inspired, and much more knowledgeable.
We can all take lessons from the Sagittarius Woman about finding joy in life, keeping the faith and making the most of whatever situations we've created for ourselves. The Centaur's world is filled with abundance. If you're thinking about bringing a wet blanket to the party, you've got another thing coming. The Sadge woman will wash and dry it for you and send you on your way.
What can cause this Jupiter-ruled Woman trouble is her desire to be right at all costs. 
In unevolved form, she'll swear to you up and down that the "truth" is registered in her name at the patent and trademark office of whatever country she may reside in. What the Archer needs to learn in order to invoke the inner wise woman is that there's no need to force your beliefs on others. Everyone is in a different place on their road to personal development, and when the time is appropriate, they will receive the knowledge that's tailor made for them. Your words will not go unheard, but the actual listening and absorption may take place further down the line.
In closing, the last words to the Sagittarian Woman would be these: remember the symbolism which surrounds your sign.
Half Woman/half horse aiming your bow and arrow high up into the open universe.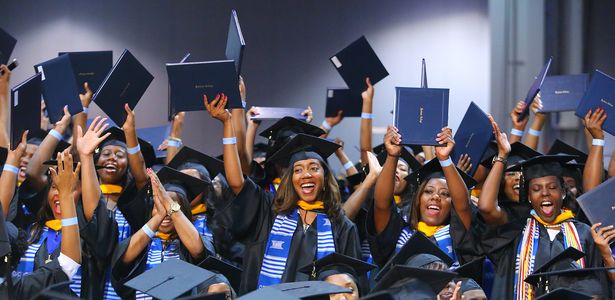 Find ways to honor both sides of your nature and it will help the arrows which you shoot be more effective.  Continue on your quest for your personal truth, travel fast and travel far.
Remember: the world is yours.
Take a listen to Nas' track off of the "Illmatic" album, produced by the great Pete Rock
Photo by Brayden Law from Pexels